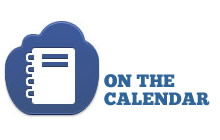 Financing a small business:  3 p.m. to 5 p.m., Aug. 3, Trident United Way building, Suite 101, 6296 Rivers Ave., North Charleston.  The Small Business Administration will offer a two-hour workshop with financial experts who will share lending options and experience for people looking for business capital.  Cost: $20.  To register or learn more, visit www.charlestonsbdc.com or call 843-740-6160.
Reggae Nights concert series.  James Island County Park.  Gates open at 7:30 p.m. with performances starting at 8:30 p.m. for this county concert series with Mystic Vibrations, Aug. 4.
(NEW) Stop offshore drilling:  6 p.m., Aug. 7, The Yacht Club at the Charleston Harbor Resort, Mount Pleasant.  Several environmental groups, state Sen. Chip Campsen (R-Mount Pleasant) and other elected officials will meet to discuss the "slippery slope" and what can be done to stop offshore drilling.  RSVP.
(NEW) New town hall community day:  Aug. 11.  Mount Pleasant's new $34 million town hall will be open Aug. 8, but the community will celebrate the new 92,000 square-foot building on Aug. 11, according to press reports.
Shaggin' on the Cooper.  Vinyl Daze will appear 7 p.m. to 11 p.m. Aug. 12 on the Mount Pleasant Pier as part of Charleston County Parks' annual classic dancing series.  Food and beverages will be available.  Cost is $10.  More:  CharlestonCountyParks.com
(NEW) Jazz and Stevie Wonder:  7:30 p.m., Aug. 13, East Beach Conference Center, Kiawah Island Golf Resort.  Charleston Jazz Orchestra will perform the music of Stevie Wonder in this concert for which the tickets, priced at $20, reportedly are running out quickly.  More:  CharlestonJazz.com.
(NEW) Public Transit meeting:  3:30 p.m. to 5 p.m., Aug. 15 @ ConNECKted, City Gallery at Waterfront Park, 34 Prioleau St., Charleston.  Best Friends of the Lowcountry is hosting a town hall to talk about transportation issues in the gallery, which offers the ConNECKted art exhibition on the same date.  More.
(NEW) Solar eclipse events. Charleston County Public Library is providing dozens of opportunities to learn about the once-in-a-lifetime Aug. 21 full solar eclipse that will pass through the Lowcountry.  Click here to see events hosted to explain the eclipse.
(NEW) Pest house: 6 p.m., Aug. 30, auditorium, Charleston County Public Library, 68 Calhoun St., Charleston.  The library will present a program on the brief history of the Pest House on Sullivan's Island.  Free.
Farmers markets.  Here is a list of various markets in the Lowcountry throughout the summer:
TUESDAYS:  Mount Pleasant Farmers Market occurs every Tuesday through April starting at 3:30 p.m. and ending at 7 p.m. Location:  645 Coleman Blvd., Mount Pleasant.
WEDNESDAYS: West Ashley Farmers Market opens at 3 p.m. every Wednesday in Ackerman Park, 55 Sycamore Ave., Charleston.  It will continue through Oct. 4.
THURSDAYS:  Sullivan's Island Farmers Market starts at 2:30 p.m. every Thursday at 1921 I'On Avenue in front of the Poe Library.
THURSDAYS:  Isle of Palms Farmers Market is 4 p.m. to 7 p.m. through Aug. 31.  It is held at the Isle of Palms County Park.
SATURDAYS:  Charleston Farmers Market occurs every Saturday through Nov. 25 at Marion Square.  It opens at 8 a.m. and ends at 2 p.m.
SATURDAYS:  Johns Island Farmers Market operates each Saturday from 9 a.m. to 1 p.m. throughout the summer to allow patrons to beat the heat.  The market is located on the campus of Charleston Collegiate School, 2024 Academy Road, Johns Island.
Early morning bird walks at Caw Caw:  8:30 a.m. every Wednesday and Saturday, Caw Caw Interpretive Center, Ravenel.  You can learn about habitats and birds, butterflies and other organisms in this two-hour session.  Registration not required, but participants are to be 15 and up.  $10 per person or free to Gold Pass holders.  More:  http://www.CharlestonCountyParks.com.
If you have an event to list on our calendar, please send it to editor@charlestoncurrents.com for consideration.  The calendar is updated weekly on Mondays.