Staff reports  |  A one-day pop-up photography exhibit on Aug. 20 at McLeod Plantation Historic Site will feature photos from award-winning photographer Pete Marovich from his exhibit entitled Shadows of the Gullah Geechee.
Marovich's photographs explore the lives and culture of the Gullah Geechee people in communities from Hog Hammock on Sapelo Island, Ga., to Mosquito Beach on Sol Legare Island in Charleston County.
Seventeen of Marovich's stunning black and white images are part of the permanent collection of the Smithsonian's National Museum of African American History and Culture. At McLeod Plantation Historic Site on Aug. 20, Marovich will be on hand to engage and discuss the 20 selected images of his work with visitors.
In other Good News:
New clerk.  Congratulations to Kristin Salisbury, longtime deputy clerk to Charleston County Council.  She's been named to be the council's clerk and will take over the position after the longtime clerk, Beverly Craven, retires on Aug. 23.
New clinic for the islands.  Barrier Islands Free Medical Clinic has announced plans to start building a seven-exam room medical facility to serve the needs of people who live or work on Johns, James and Wadmalaw islands.  The new facility, which will be constructed in the lot directly behind the current clinic site at 3226 Maybank Highway on Johns Island, is anticipated to open by January.  . The current clinic suite will continue to operate as usual during the anticipated six month construction period.
Currently, Barrier Islands Free Medical Clinic provides free primary care to over 350 uninsured patients each month.  In a press release, clinic officials estimated that the new, seven exam room facility will better position it to accommodate more than 600 individuals per month. For information regarding the new clinic construction and how you can help, visit www.bifmc.org/build/.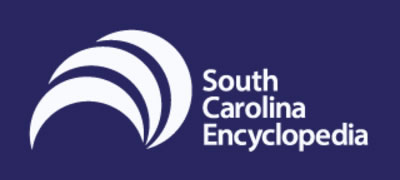 Great digital resource.  For years, Charleston Currents has been fortunate to provide readers with weekly excerpts from a great printed book filled with information about the Palmetto State – The South Carolina Encyclopedia.
But the rich resources in the book generally weren't available online as were similar efforts in other states.  Now, hover, you can find an updated, full website packed with what's in the book and more.  The site includes more than 2,000 entries and more than 1,100 "digital assets" related to everything from politics to arts that has shaped the Palmetto State.
According to the site, "The Digital South Carolina Encyclopedia builds on the 2006 print volume, edited by Dr. Walter B. Edgar and with articles by more than 600 authors. Working with our partner institutions, we have enhanced the print version by adding more than 1200 photos, videos, documents, and audio recordings. In addition to the entries from the print version, we will, over time, add entries as well as update others as needed. Thus, not only is the Digital South Carolina Encyclopedia an essential means of exploring the past and present of the Palmetto State – fostering a deeper appreciation of its richness and complexity – but it also serves as the most complete bibliography on South Carolina ever assembled."