Without the generosity of our underwriters and nonprofit partners — people to help us keep Charleston Currents vibrant — we would be unable to provide this online community to the people of the Charleston area. That's why we'd like to recognize these organizations and thank them for their patronage and help.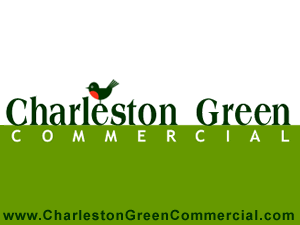 Charleston Green Commercial is a full-service commercial property management company that pays attention to detail, provides exceptional personal service and is committed to adding value to buildings. Offering professional property management, consulting and other services, the company strives to improve clients' bottom lines with superior service, accessibility, reliability and a wealth of knowledge of the Charleston real estate market. By blending use of proven contractors and contacts with environmentally-conscious practices, the company helps clients stay on the leading edge of commercial real estate practices. More.
Charleston International Airport, which provides a first impression of the Charleston metropolitan area to over 4 million passengers a year who visit for business and leisure activities.  One of three public airports operated by the Charleston County Aviation Authority, Charleston International Airport is committed to providing an unparalleled passenger experience while continuing efforts to support economic development for the Lowcountry and State of South Carolina. Six airlines currently serve Charleston International Airport, which have jobs that create more than $200 million in income for workers in the region.  Visiting passengers also spend about $450 million a year directly in area businesses, which sustains an estimated 6,000 jobs locally.  The total economic impact of the Charleston International Airport is over $1 billion dollars to the Lowcountry and State of South Carolina. More: iflyCHS.com.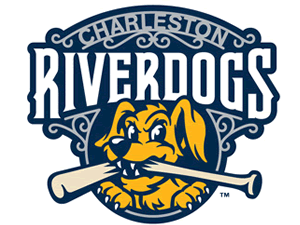 The Lowcountry's leader in sports entertainment, Charleston RiverDogs baseball is an attractive, affordable medium for your group or business. The RiverDogs develop the next major league stars for the 26-time World Champion New York Yankees at one of the finest ballparks in Minor League Baseball — Joseph P. Riley, Jr. Park. Three short words sum up the every day approach taken by the Charleston RiverDogs front office. The brainchild of club President Mike Veeck, the nine-letter phrase "Fun Is Good" is meant to be a guideline and daily reminder of how employees should approach their jobs and in turn capture the imagination of the fans to turn them into repeat customers. Call them today at (843) 723-7241 or visit online at: www.RiverDogs.com.
Magnolia Plantation and Gardens, founded in 1676 by the Drayton family, has survived the centuries and witnessed the history of our nation unfold before it from the American Revolution through the Civil War and beyond. It is the oldest public tourist site in the Lowcountry and the oldest public gardens in America, opening its doors to visitors in 1870. Open 365 days a year, Magnolia offers its visitors splendid tours of nature and history and the role African-Americans played in the development of its award-winning Romantic-style gardens. Visit www.magnoliaplantation.com to learn how you can experience a complete plantation experience.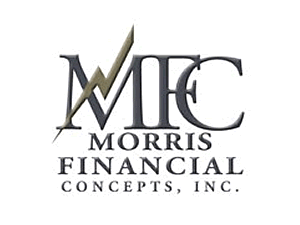 Morris Financial Concepts, Inc., is a nationally recognized, fee-only financial consulting firm that helps you identify and align your resources, values and goals to achieve an enriched life. We do not accept commissions or compensation related to the products and service we recommend. Our counsel is based solely on what we believe is best for each client. Learn about founder and Charleston Currents columnist Kyra Morris and more about the consultancy at: Morris Financial Concepts, Inc.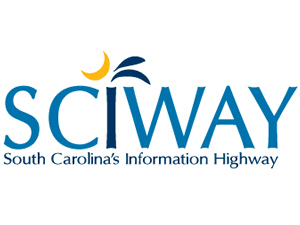 Pronounced "sky-way," SCIWAY is South Carolina's Information Superhighway — the largest and most comprehensive directory of South Carolina information on the Internet. It includes thousands of links to other South Carolina Web sites, including Charleston Currents, as well as an amazing collection of maps, charts, articles, photos and other resources. To learn more about this extraordinary information hub that 7 million people visit a year, go to: http://www.SCIWAY.com.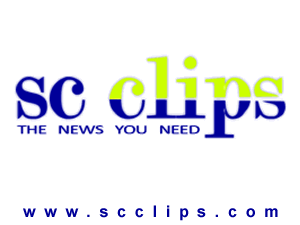 SC Clips is an affordable, daily information digest of what's happening every business day in South Carolina and beyond. Each issue provides a concise summary of dozens of the latest newspaper, radio and television reports of news with statewide and national impact, on the Palmetto State, as well as news on politics, business, education, the environment, health care and local issues. Readers also will find links to key editorials and opinions by South Carolina's editorial writers and thought leaders. Click for a free trial.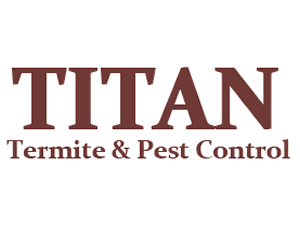 Titan Termite & Pest Control, headquartered in Charleston, is a full service residential, commercial and industrial pest control company serving South Carolina. It is a third-generation, family-owned company known for outstanding customer service. Each associate is dedicated to the customer and exhibits integrity and respect. Titan's pest professionals can assist your commercial or residential location with general pest control, termite inspections, termite control, flea control, bed bug extermination, ant control and more.  Titan Termite and Pest Control continues to set high standards so that its customers receive the best possible service. Titan's technicians are knowledgeable of the latest in pest control techniques, which enables the company to customize effective treatment plans for every situation.      Free estimate: 888-794-5603.  Contact Titan online.